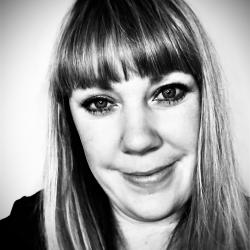 Dr. Christie Sowby, NCTM, attended Brigham Young University, Harvard University, the New England Conservatory, and the University of Utah. Her prowess is in extended piano techniques and she relishes the challenge of championing and teaching contemporary music.
Passionate about learning, Christie participates in the Encore Music Teachers Association, UMTA (including past president of two chapters), MTNA, ISME, and studied with Olympic-trainer, high-performance expert, Dr. Craig Manning. She enjoys lecturing and performing regularly for local, university, state, national, and international music conferences and webinars. As an active performer and accompanist, she performs regularly and has collaborated with orchestras and every major symphonic instrument. She made her debut in Carnegie Hall in 2018.
An award-winning teacher, Christie received the UMTA Student Teacher of the Year, the Phi Kappa Phi National Love of Learning award (two times), several MTNA Teacher Enrichment Grants, Federation's National Vivian Nelson Award, Federation's National Ouida Keck Award, the MTNA National Studio Teacher Fellowship, and Utah's Best of State for Private Music Instruction (two times). She has taught piano courses and lessons at BYU, Rivers Conservatory, in the Greater Boston area, and throughout the world via online lessons. In Utah, she coaches award-winning students in online and in-person private lessons, ensembles, recitals, competitions, pedagogy, masterclasses, and summer camps.
Christie is a jury member of the World Piano Teachers Association and ENKOR International Music Competition and is an eFestival Evaluator for MTNA. She is a frequent judge for competitions and festivals, particularly Distinguished Young Women (formerly America's Junior Miss) and Utah's Sterling Scholar program. She loves to spend time with her husband, Dr. Robert Sowby, and their daughter.
Please see christiesowby.com for more information.
Availability:
Accepting new students
In home lessons available
Remote lessons available
Wait list available